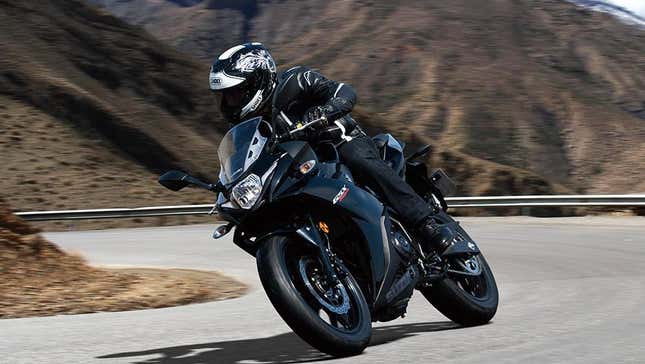 Beginning at $4,999 (excluding supplier prep, supply)
I've a delicate spot for Suzuki, being a former TU250X rider. So, the GSX250R is certainly one of my favorites right here, particularly with that two-tone and ABS on the fashionable bike. My outdated TU250 noticed me by most of graduate college, and I'll always remember what my linguistics professor (an expat from Japan) stated to me as I used to be donning my gear within the car parking zone. "Ooh," he exclaimed, "the large boy!" He was pointing on the engine — I believe — not at me, although I used to be well-fed.
The factor is a 248cc is just not a "newbie bike" outdoors of the U.S.; it's merely only a bike. That TU250X was lacking a whole lot of fashionable touches, and a few fairing would have made brief freeway jaunts simpler. That's why I really like the GSX250R.